Exhibiting Pakistani Desi Culture & Tradition
Renew the energy of your life by shopping our artistic collection of Pakistan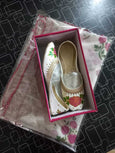 The Khussa shoes and Dupatta I purchased were a perfect addition to my outfit. The Khussa is beautifully crafted and comfortable, and the Dupatta added an elegant touch to my look. Very satisfied!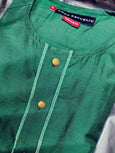 I recently bought a Kurta Pajama set and it's both stylish and comfortable. Perfect for special occasions!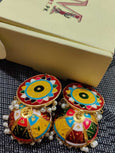 These traditional earrings are Love. They feel surprisingly light on the ears. If you're seeking timeless elegance, these earrings are a must-have!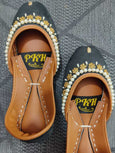 I recently purchased a pair of women's khussa shoes, and I'm thrilled with my choice. Not only are they stylish and beautifully embroidered, but they are also incredibly comfortable to wear. I love to have it with all my outfits.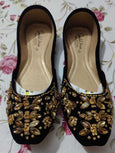 I requested for customized size & the team supported me immensely on their WhatsApp chat. Love the Khussa & I surely recommend their services enough.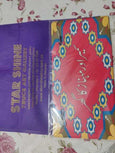 Beautiful Truck Art customized Nameplate. I simply love it. Same as shown on Image. Highly Recommended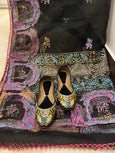 The quality and craftsmanship are top-notch, and it's evident that they take pride in their work. Their prompt guidance on WhatsApp chat makes my selection so easy for me. Good Luck team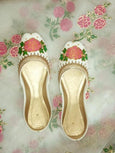 I wanted to surprise my friend's bride with a special gift on her wedding day, and ColourCloset made it possible. They helped me design a stunning, custom-made accessory that perfectly matched her style. The joy on her face when she opened it was priceless. Thanks Team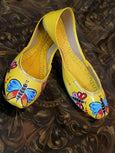 I was searching for handmade painted Khussa & ColourCloset delivered the same as guided by their WhatsApp agent team. Appreciate their efforts.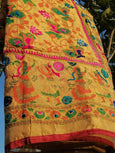 Looking for some traditional Dupatta & it fits the fabric, and the overall experience was exceptional. I'll definitely be coming back for more!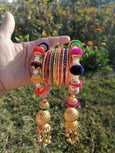 I always love traditional Bangles and thanks to ColourCloset for delivering it just rightly before my event. Showed & Deliver the Same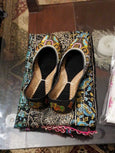 These Days most demanded trend was the same Dupatta & Khussa so ColourCloset showed me a very good collection & delivered very good Quality just before my event. Thanks for staying connected till delivery.
When it comes to gifting, I always strive for something exceptional. ColourCloset MADE TO ORDER accessories were a revelation. I surprised my wife with a custom Dupatta with Khussa, and the joy it brought was priceless. The craftsmanship and the emotional value were unmatched.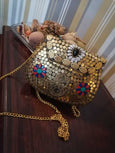 Their MADE-TO-ORDER services helped me buy a Beautiful Artistic piece of PURSE that matched perfectly with the style I was willing to carry. The collaborative process and the end result were both outstanding.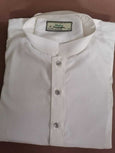 As someone very particular about clothing, I was delighted with the tailored pieces I received from ColourCloset. The fashion tailoring service is a game-changer. The fit, the fabric, and the overall experience were exceptional. I'll definitely be coming back for more!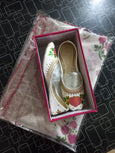 These matched khussa with dupatta are a fashion dream come true! Comfortable and beautifully crafted, they added the perfect touch to my outfit. I received tons of compliments, and I couldn't be happier. Thank you!
About The Colour Closet
ColourCloset is here with a concept of promoting Pakistani culture and products by providing a platform of opportunities to all entrepreneurs across Pakistan. ColourCloset is your one-stop-shop with a new idea by bringing a reliable, hassle-free and convenient shopping experience at one click. ColourCloset is advertently putting all its best efforts to introduce Pakistani culture and traditions all over the world. Pakistani handmade crafts, traditional dresses and fantabulous design concepts will tell the stories of the hidden talent in Pakistan. ColourCloset is here to bring the missing part in the life of PURE DESI PEOPLE living abroad by its website where our customer can browse everything belongs to our beloved Pakistan and its desi bazaars where all the variety of products reflect the culture and tradition of all the regions of Pakistan.
Read More